The Town of Fort Fairfield values an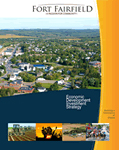 engaged citizenry to facilitate an environment of economic sustainability. Quality of Life is a primary motivator for economic development. Fort Fairfield has taken a number of initiatives to enhance the level of services being provided for the benefit of our citizens. The community, through an investment strategy process, establish the Quality of Place Council to assure the citizenry remained engaged with the development of the community.
Since their creation, the Quality of Place Council has work on the following initiatives:
To enhance the prospect of families moving to Fort Fairfield, an incentive program called the
Family HOMEBuyer Program
has been established.
To improve post-secondary education opportunties of our youth, Fort Fairfield has partnered with NEXT Gen to establish
Fort Kids First Education Savings Plan
. For the enhancement of our community:
The development of the Riverside Park and the Pavilion along the scenic Aroostook River
The Community Bandstand and several community parks located along our historic Main Street.
The development of The Meadows, a new 25 unit senior citizens housing complex
The development of a new health clinic to provide an enhanced level of services to our citizens, in particular, to our seniors with the goal of allowing folks to age in place.
We continue to focus on investment in our natural resources and encourage a quality work force. Great examples of our willingness to partner with the private sector are the purchase and upgrade of the rail line in Fort Fairfield to a Class II status along with an additional three new rail sidings; assisting with the development of a new state of the art fertilizer plant; ongoing negotiations with wind developers that would create renewable energy and increase our taxable valuation significantly; the development of Pineland Farms, a very successful feedlot for cattle, to name a few. We are progressive and proactive in our management style, with a focus on collaboration and consensus building recognizing that relationships and projects need to be mutually beneficial to ensure long-term success.
With advice from the Quality of Place Council, The Fort Fairfield Community and Economic Development Department actively works on projects to support and develop the infrastructure of the Town of Fort Fairfield. Originally created in the mid-1970's, the department has brought tens of millions of dollars in investment to the community on a diverse range of projects. Projects undertaken in the past few years alone have involved upgrades and repairs to public infrastructure (roads, bridges, buildings, etc.), GIS Mapping, and activities to foster economic development and job creation in Fort Fairfield.
The department also manages and administers grants, loans, and other funding available through various federal and state programs, including Community Development Block Grants (CDBG), USDA, and HUD. Through these, and a variety of other programs, the CED Department can assist with planning, packaging, and procuring funding for a variety of projects. Please contact us today for more information about programs for businesses and residents.
This email address is being protected from spambots. You need JavaScript enabled to view it.
, Interim Town Manager (207) 472-3800
This email address is being protected from spambots. You need JavaScript enabled to view it.
, Community Development Director (207) 472-3805
2015 Community Development Annual Report
Some of our Recent Development Projects

Cavendish Agri Services' state for the art $5.4 million fertilizer plant on US Rt 1A.
---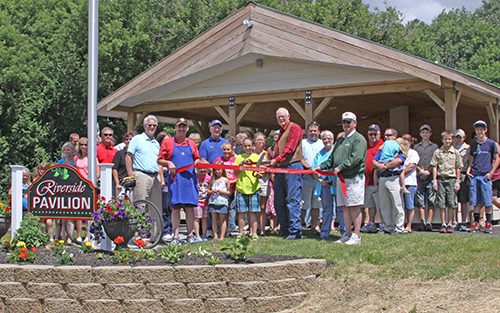 Ribbon Cutting at Riverside Pavilion and Park
---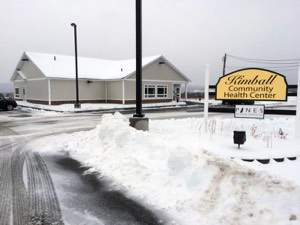 Kimball Community Health Center.
---
The Meadows, a 25 unit Senior Citizens housing project adjacent to the Kimball Community Health Center.